If you're brand new to Fort Lauderdale, you're likely unfamiliar with the city's various neighborhoods. With so many outstanding choices, it can be difficult to know which area is right for you. In order to feel comfortable and at home from day one, selecting the neighborhood that best suits your needs and preferences is a must. To get started, explore our detailed guide to choosing the perfect community in Fort Lauderdale.
Tarpon River

Situated near the center of Fort Lauderdale, Tarpon River is a peaceful riverfront community that's the perfect place for water enthusiasts as well as those who like to lead an active lifestyle. You'll find this incredibly desirable area located between Davie Boulevard and SE 3rd Avenue. There are an estimated 3,716 residents who live here.


Tarpon River features a mix of real estate such as condos, townhomes, and single-family homes. To the delight of locals, the waterfront neighborhood features several parks (including Lewis Landing Park along the New River, Tarpon Cove Park, and Fort Lauderdale Park). Residents can also frequent the
Florence C. Hardy Park & Southside Cultural Center
,
Tarpon River Brewing
, Publix Super Market, and a collection of boutique shops and trendy restaurants. Palm tree-lined and easygoing, Tarpon River is a wonderful neighborhood to reside in.
Las Olas Isles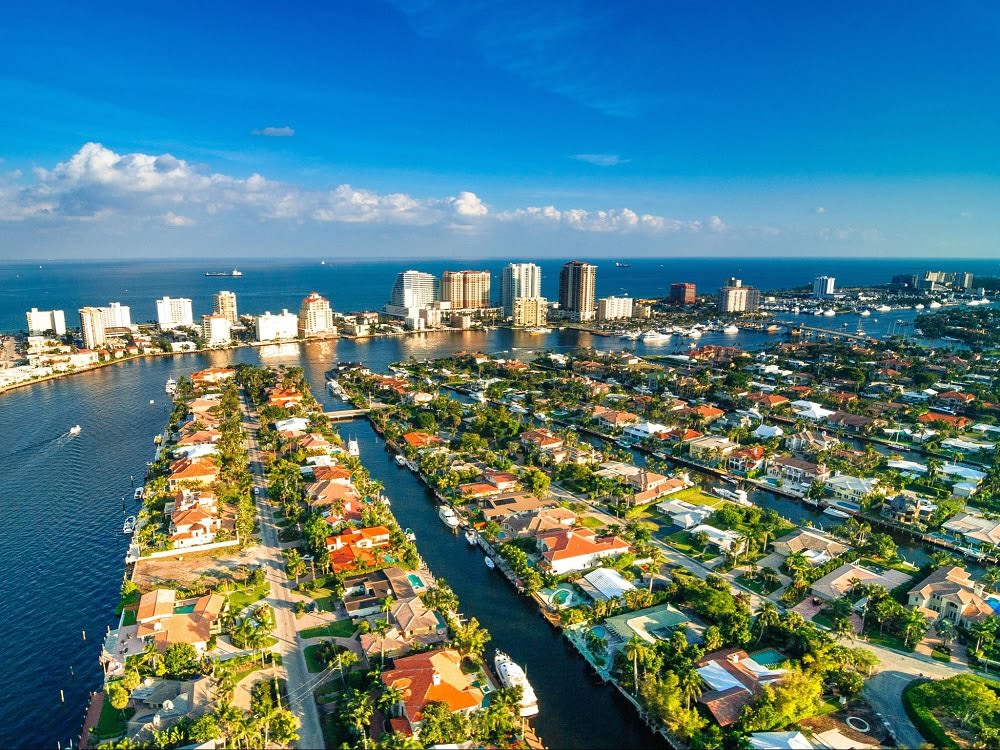 Luxurious, opulent, and nestled along multiple waterways, Las Olas Isles is an upscale, highly sought-after Fort Lauderdale community. Home to high-end, gated estates, this locale is exclusively residential. Las Olas Isles — which sits directly east of Las Olas — is made up of six miniature "islands." Connected to the ultra-popular Las Olas Boulevard, which is acclaimed for its shopping and dining scene, residents have convenient access to their secluded properties.
Roads throughout this compact area convey the community's tropical vibes, including Isle of Palms Drive, Lido Drive, and Coconut Isle Drive. Because of its prime location and limited space, properties in Las Olas Isles fetch a premium price.
Colee Hammock

Located immediately west of the prestigious Las Olas Isles neighborhood, Colee Hammock is another top-tier Fort Lauderdale community. Widely recognized as one of the best neighborhoods in the entire city, residents enjoy a superior quality of life. Since Colee Hammock is situated just one and a half miles from the ocean, the area is especially suited to individuals who like frequenting the beach as much as possible.


A fun fact about Colee Hammock is that it's one of Fort Lauderdale's oldest communities, dating back to the 1940s and 1950s. Lined with luxury homes and serene roads, life here is unparalleled. Locals have access to prime conveniences and amenities, including Colee Hammock Park which sits along the New River, highly-rated restaurants along the historic Las Olas Boulevard, and numerous essential businesses. Those desiring a heightened level of peace and privacy should definitely explore this neighborhood.
Coral Ridge

Suburban and tranquil, Coral Ridge has long been known as one of Fort Lauderdale's most family-friendly communities with excellent parks and amenities for optimal entertainment. Brimming with homes of all sizes and price points, this is a great area for a wide range of budgets. You'll find Coral Ridge nestled between the Intracoastal Waterway and the riverfront, giving residents water on almost all sides. Getting to the beach is always a breeze for residents, who can drive to Fort Lauderdale Beach within minutes.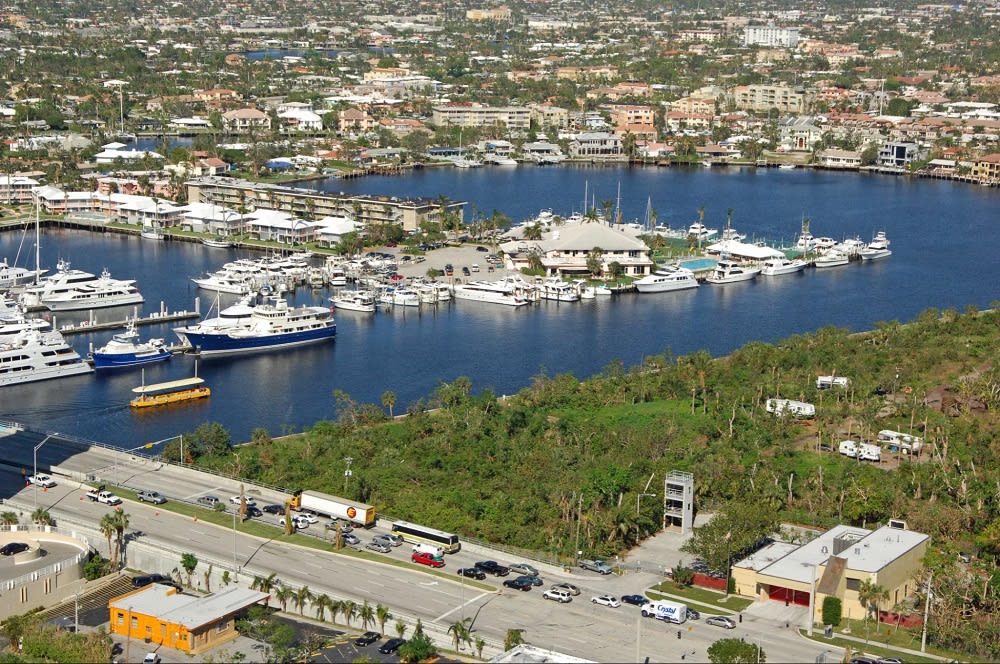 Coral Ridge Yacht Club and Marina, Photo courtesy of Marinas.com
Coral Ridge is also known for its upscale amenities such as the
Coral Ridge Yacht Club and Marina
as well as the
Coral Ridge Country Club
. Hugh Taylor Birch State Park is a major draw for nature enthusiasts, who can easily spend hours at this serene destination. Other top hotspots include the Bonnet House Museum & Gardens, Pelican Grand Beach Resort, and Coral Ridge Park.
Victoria Park

Recognized by many as Fort Lauderdale's best neighborhood, Victoria Park is an affluent community that provides access to every possible amenity you could want and more. Exuding Old Florida vibes through its stunning architecture, the area has an unmatched look and feel.


Residents of Victoria Park are close to numerous area hotspots. The beach, Downtown Fort Lauderdale, and a few popular shopping complexes are just the tip of the iceberg. Top neighborhood attractions include sprawling Holiday Park, The Parker Performing Arts Theater, and Victoria Park. Adding to the convenience of the community is the fact that Highway 1 runs through the area, making commuting a breeze. Along this major road, locals can shop and dine at popular establishments such as
The Fresh Market
,
Tacocraft Taqueria & Tequila Bar
,
Suan Thai and Japanese Restaurant
, and
The Poke House & Blue Wave Sushi
.
Lauderdale Beach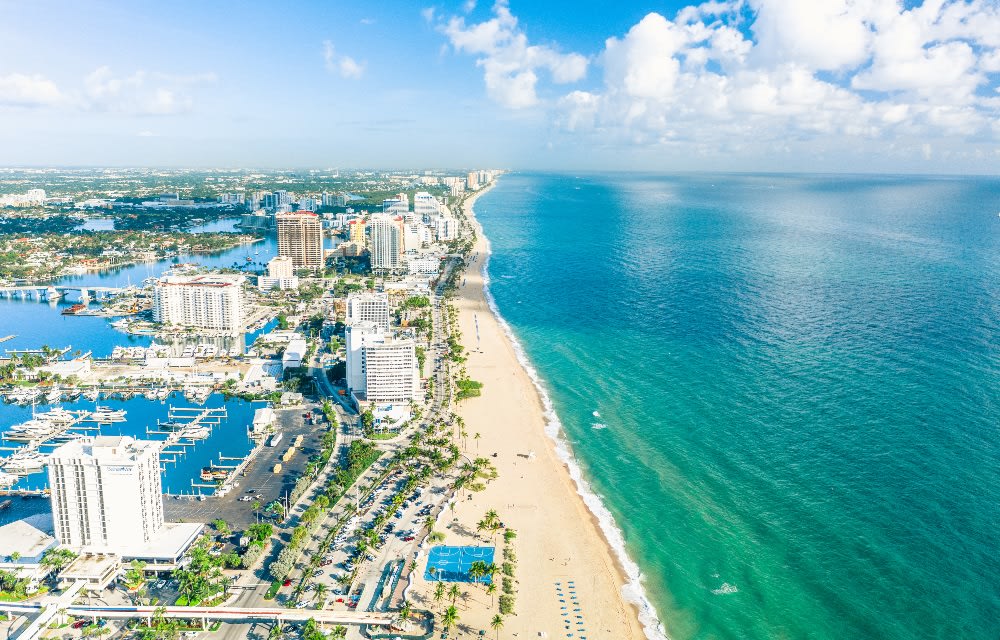 Want to live as close to the ocean as possible? Lauderdale Beach is the perfect neighborhood for those who desire beachfront living. Overflowing with lush palm trees, beautiful properties, and scenic views, becoming a member of this community is an absolute dream.
Those relocating to Lauderdale Beach have several options in terms of housing. There is an excellent balance of both luxury condos and single-family homes. No matter where you decide to live, you can easily access top spots such as Vista Park, Earl Lifshey Ocean Park, and Loggerhead Park. To the delight of nearly every local, Lauderdale Beach is almost fully residential, which helps keep the area exceptionally peaceful.
Sailboat Bend

Last, but certainly not least, Sailboat Bend is yet another idyllic Fort Lauderdale neighborhood. Blending suburban and urban characteristics, the area provides access to a host of conveniences and amenities. Sailboat Bend is located along the New River, several miles west of Las Olas and Colee Hammock. It's also minutes away from Interstate 95, making travel up and down the coast easy.


New locals of Sailboat Bend can expect to live within peaceful residential areas and near vibrant commercial districts. The quality of life here is truly exceptional, as there's something for everyone. On your off days, you'll never have a shortage of things to do around town whether it's going to the water or staying indoors. Be sure to plan your visit to places such as the Broward Center for the Performing Arts, the Museum of Discovery and Science, Esplanade Park, History Fort Lauderdale, Major William Lauderdale Park, and Sailboat Bend Preserve. When looking to run your weekly errands, West Broward Boulevard provides access to numerous shops, whether it's big retailers or small boutiques.


Looking to buy your dream home in Fort Lauderdale? Our Tagliamonte real estate agents can help you find out
what your home is worth
, explore available properties in every local neighborhood, and close on the property that best meets your needs.
Call us today
to start your search.