Fort Lauderdale is located about 25 miles north of Miami, Florida, and the city has a population of close to 183,000 residents within its 38.6 square mile area. With year-round average temperatures of 76 degrees and more than 3,000 hours of sunny skies each year, it's no surprise that Fort Lauderdale is a relocation hotspot for snowbirds, couples, and families of all generations.
The city is known as the "Venice of America" due to its 165 miles of canals and waterways within the city limits. Boating enthusiasts have made it the yachting capital of the world, boasting more than 50,000 registered yachts and over 100 local marinas. Those searching for art and culture will delight in the city's
Riverwalk Arts and Entertainment District
, which hosts live entertainment, concerts, green spaces, museums, and shops to cater to all interests and age groups.
Popular housing styles in the Fort Lauderdale community include
art deco
, distinguished by angular, vertical elements and smooth stucco walls in various light colors; and
Mediterranean Revival
(also known as Spanish Eclectic) with low-pitched or gabled tile roofs, prominent arches, and stucco exteriors.
If you're looking to explore second home options in Fort Lauderdale, here are a few things to consider before leaping into a new real estate adventure. If you're a snowbird buying a second home to reside during winter, that's one thing. If you're planning on buying a second home as an investment property, that's a different situation that will affect your mortgage rates and loan amounts. Don't try to wing it and figure out all the rules and laws on your own. Instead, enlist the help of a local real estate expert or financial expert to help you figure out options that best fit your goals.
Should you rent or should you buy?

While you might assume that renting a second home would be more straightforward than owning one, homeownership has many benefits, even though you'll need to budget for maintenance and repair and mortgage payments to start. If you're planning to live in the same home or city until you retire (and even later), owning a second home amongst houses for sale in Fort Lauderdale in favor of renting out your house in a cold climate is a viable option.
What are the mortgage requirements to own a second home?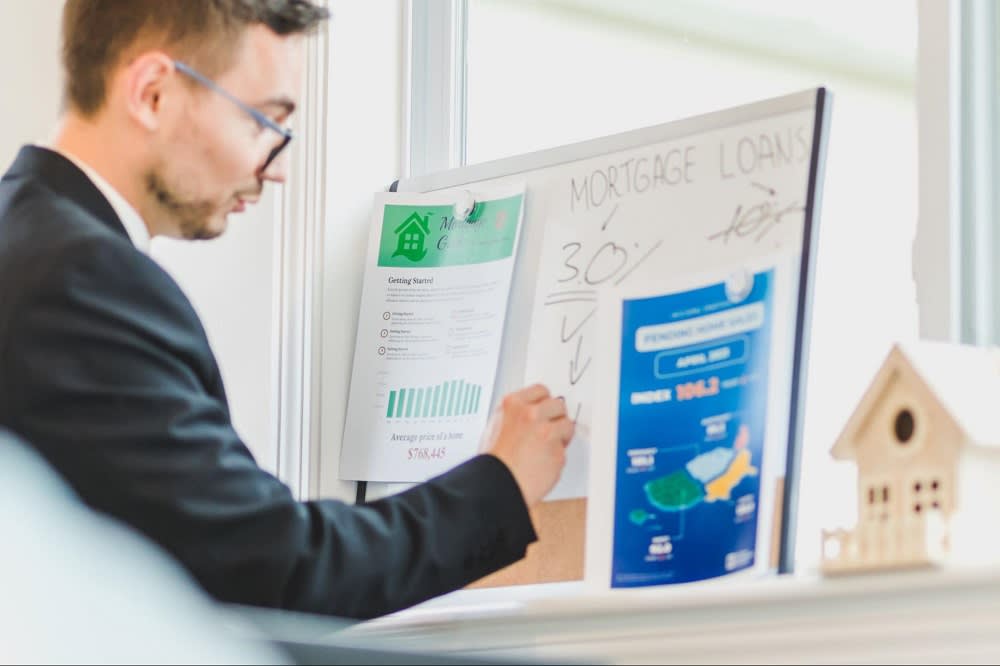 It's crucial to understand the myriad of mortgage requirements if you purchase and own a second home. One of those requirements to qualify for a second home mortgage loan in Florida is that the detached single-family home, townhouse, or condo you've bought is not to be used for profit. In other words, if you're planning to rent your second home when you're not living in it, that second home does not meet the mortgage requirement.
Owning a second home to live in versus investing in a second home to earn passive income are two different scenarios you should discuss with your real estate professional and your lender, as each affects mortgage rates. Check with your realtor about Florida state regulations regarding the eligible proximity between your primary and secondary residence. Finally, down payment requirements and mortgage rates for second-home mortgages are steeper than for mortgage rates on a primary residence.
What about utilizing a home equity line of credit (HELOC)?
Another way to purchase a second home as a vacation property is to take out a
home equity line of credit
, commonly known as a "HELOC." If you have a lot of equity in your primary home, you can use that equity to help you gain spending power. Also, vacation homes are often regarded as long-term purchases, which lessens your immediate need to sell your primary home to access the equity needed to buy a second property.
Spend money to make money

You might think it's a no-brainer to invest in a second home as a vacation pad or passive investment strategy. However, you must be financially prepared if there are delays between the moment you make an offer and the moment that offer is accepted. Another delay scenario can occur if financing is delayed, and yet another if the home inspection on the second property takes a while to clear because the home needs repairs. How much reserve funds should you have if you run into these delays? At least six months of double mortgage payment reserves is a good start.
How to prepare for a second home purchase
You must plan to be present to maintain two homes. Trying to do so single-handedly is not only risky because you can't be in two places simultaneously; it could cost you more money if there's an emergency that you can't physically address immediately. Here are a few additional expenses to invest in to ensure both properties are maintained:
Hiring a property manager or a trusted professional to monitor the property in your absence

Property maintenance

Home security

Hurricane insurance

Remote monitoring systems

Renovation costs

Utility expenses

Secondary transportation

Travel expenses
Local realtors are eager to advise you on the best Fort Lauderdale second-homeownership scenarios that will benefit you and your family. When you're ready to take the next step, reach out to Sandra Tagliamonte at
Tagliamonte & Associates
for guidance.