For fun and sun, there's no place quite like Fort Lauderdale. But there's so much more for families to explore – from pirate adventures to wildlife to interactive art and everything in between. You're sure to find something to keep your family busy.
1. Bluefoot Pirate Adventures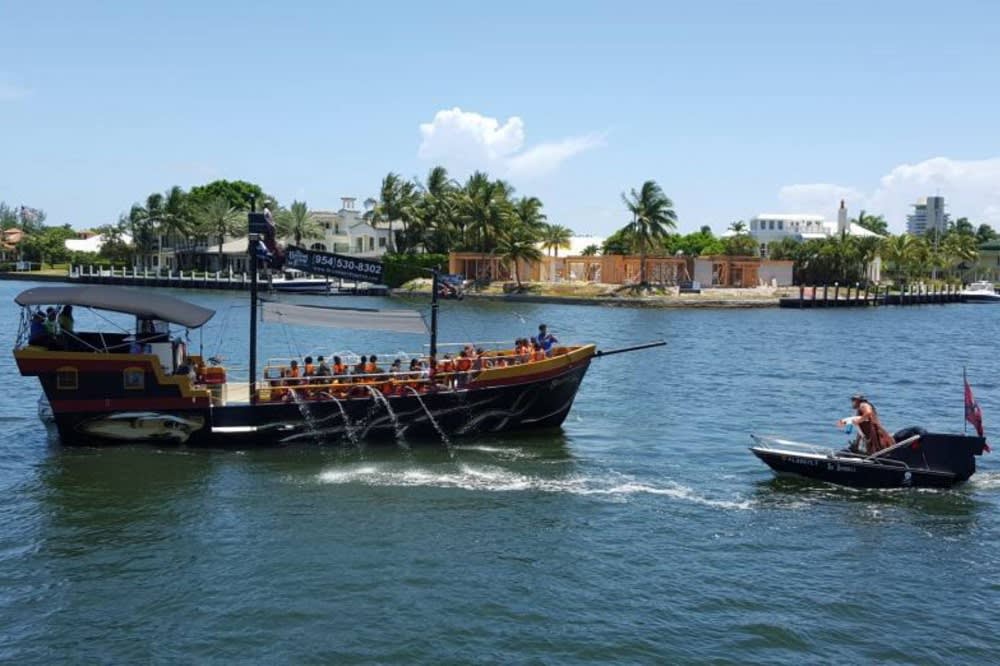 Photo courtesy of Bluefoot Pirate Adventures
Ahoy, matey! Is your family ready to have a swashbuckling good time? Then make plans to set sail with
Bluefoot Pirate Adventures
. You can choose from a variety of options, including a one-hour family cruise aboard the "Bluefoot," complete with a pirate battle, water cannons, and more. Kids even learn how to talk like a pirate and can dress up and get their own (temporary) pirate tattoos. Bluefoot Pirate Adventures has been sailing past homes for sale in East Fort Lauderdale since 2011. You can even book private cruises for birthday parties, family reunions, or special events.
2. Sawgrass Recreation Park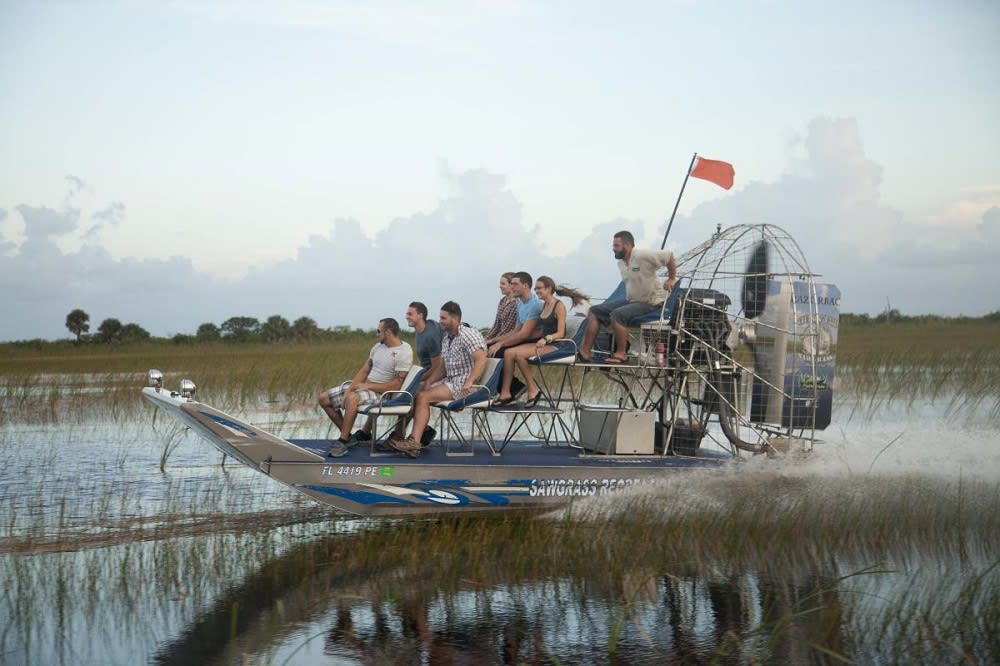 Photo courtesy of Sawgrass Recreation Park
Experience the excitement of an Everglades airboat tour through
Sawgrass Recreation Park
. This family-owned attraction offers private daytime tours, Gator Nights, and more. You will learn about the history and ecology of this Florida treasure as you whiz through miles of winding rivers and swamplands. Beyond the boat tour, guests can explore reptile exhibits, where they'll meet turtles, iguanas, and Cannibal, a 1,000-pound resident alligator. Private tours are also available as well as a fun-filled gem-mining experience at nearby Sawgrass Mining Co.
3. Los Olas Gondola Rides
Drift past luxurious homes for sale in East Fort Lauderdale in your own gondola aboard
Los Olas Gondola Rides
. Known as the Venice of America, Fort Lauderdale is interspersed with picturesque canals. What better way to explore these waterways than on an authentic gondola? Glide along at a relaxing pace while you learn about the history and origin of the canals as an experienced gondolier guides your boat gently through these scenic byways.
4. Butterfly World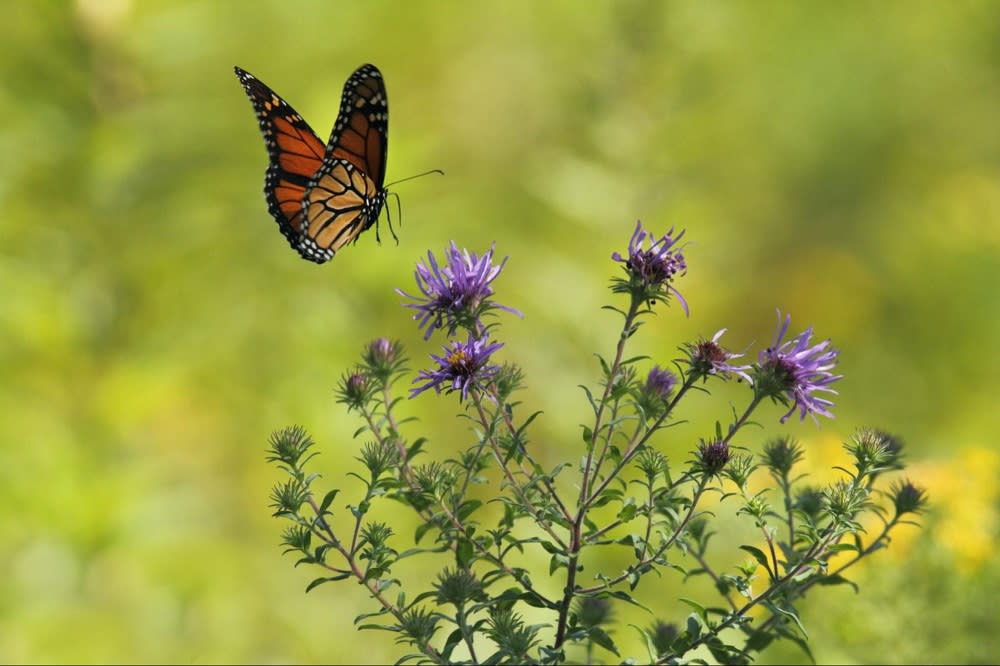 If you have a budding lepidopterist, they will love exploring
Butterfly World
. Butterfly World is the largest butterfly park in the world, home to more than 20,000 live butterflies from every corner of the globe. In addition to butterflies, guests can get up close with other winged creatures. Exotic lorikeets, parakeets, budgies, and more flit around inside the park's six free-flight areas, where guests can even feed the birds by hand! In addition to amazing animals and insects, Butterfly World boasts stunning grounds with picturesque waterfalls and botanical gardens.
5. Young at Art Museum
Future Picassos can get creative at the popular
Young at Art Museum
. With private classes, camps, and hands-on art for all ages, there is something for everyone at Young at Art. The colorful, interactive main museum will spark creative genius as children clamber over giant teacups, play music, and explore mind-bending visual arts. The fun-zone section has games and colorful rooms to experience artistic play. It's also a perfect spot for birthday parties and special events.
6. Museum of Discovery and Science
With a dizzying array of programs and exhibits, the comprehensive
Museum of Discovery and Science
seeks to inspire scientists of all ages. Since 1977, this hands-on museum has grown to cover more than 85,000 square feet of amazing interactive exhibits. Nearly a half million visitors come to the museum each year to enjoy its host of programs, all focused on fostering a love of learning and discovery. Summer camps, speaker series, and sea turtle walks are just a few of its many engaging programs.
7. Fort Lauderdale Flamingo Gardens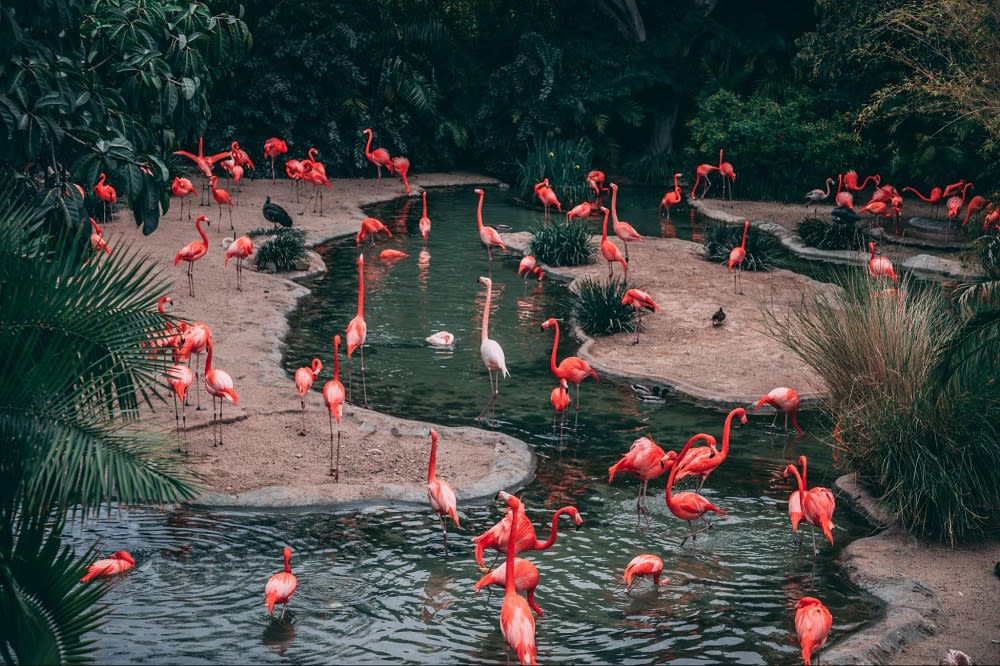 For a colorful experience that will leave you tickled pink, head to the
Fort Lauderdale Flamingo Gardens
. An unforgettable family adventure begins as you explore more than 60 acres of lush tropical rainforest, vast wetland area, and natural jungle. Hundreds of birds call this place home, including the majestic flamingo. This lush paradise also houses more than 3,000 species of exotic wildlife, native plants, and trees.
8. Jungle Queen Riverboat Tour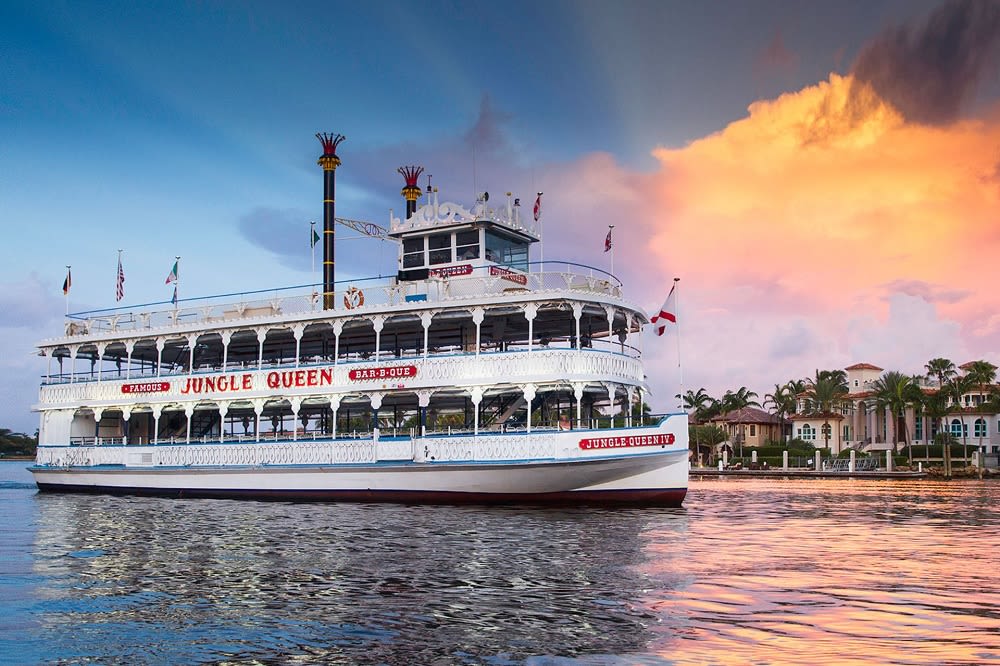 Take a historic and fun cruise through Florida's stunning Intracoastal waters on an authentic
Jungle Queen Riverboat Tour
. Enjoy top-notch entertainment from around the world as your riverboat glides past "Millionaire's Row," where some of the most luxurious homes for sale in East Fort Lauderdale are located. Shimmering sunsets and fine dining add to the exclusive experience. You can choose from dinner show entertainment or touring cruises where you can get a dolphin's eye view of this opulent area.
9. Sea Experience glass-bottom boat tour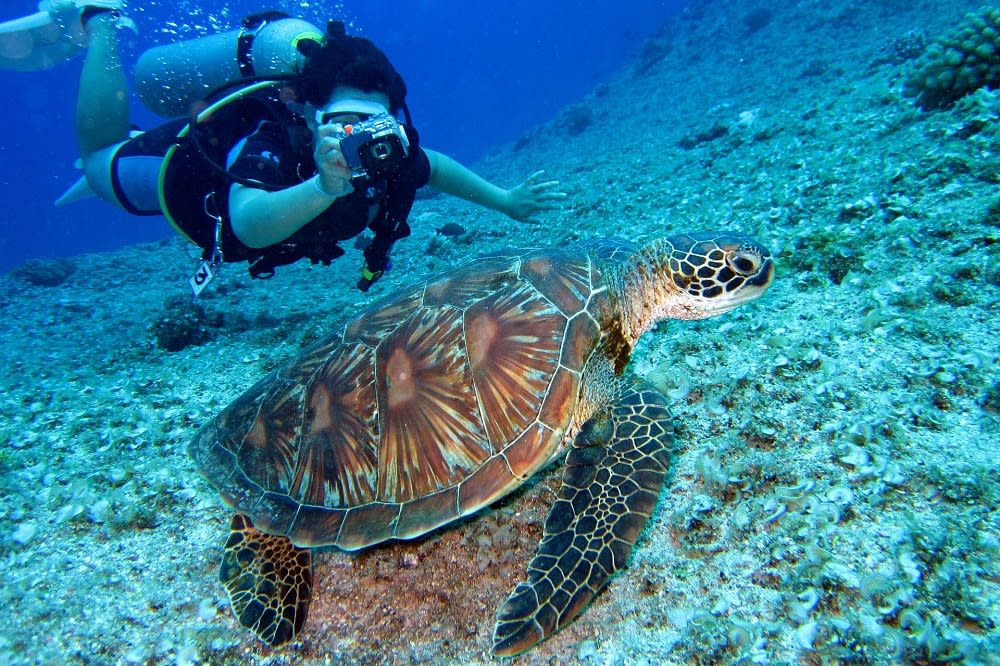 For an underwater adventure they won't forget, climb aboard a
Sea Experience
glass bottom boat for an amazing glimpse of the area's natural reef systems. The tour starts with a narrated tour through Millionaires Row via the Intracoastal Waterway until the boat arrives about a mile offshore, where the unique and diverse barrier reef ecosystem exists. Visitors can stay dry, viewing the glimmering sea life through the glass-bottom boat. Or they can dive in to explore this colorful underwater world up close and personal via snorkeling or scuba diving.
10. A day at the beach
A list of family-friendly activities would not be complete without mentioning
Fort Lauderdale's beautiful beaches
. More than 24 miles of sandy shoreline offer plenty of options for fishing, swimming, building sandcastles, and relaxing. The best beaches for families include Deerfield Beach, with its sandy beaches, pier, and surf. Pompano Beach is a scuba diver's dream with 18 shipwrecks to explore. For younger visitors, there's a lifeguard-appointed beach with plenty of playgrounds there as well. Located on a barrier island, Lauderdale-by-the-Sea is good for diving as well as snorkeling, and there's a charming fishing pier for anglers to drop a line. Fort Lauderdale Beach offers boat rentals, surf lessons, stand-up paddle board rentals, and plenty more to keep older kids occupied.
Find out more
To find out more about family-friendly activities in the area, or if you are looking for homes for sale in East Fort Lauderdale, an experienced professional like
Sandra Tagliamonte
can help. Sandra knows the neighborhoods and can help you find just what you're looking for.
Contact Sandra today
.